7 Things To Know Before Buying A Lincoln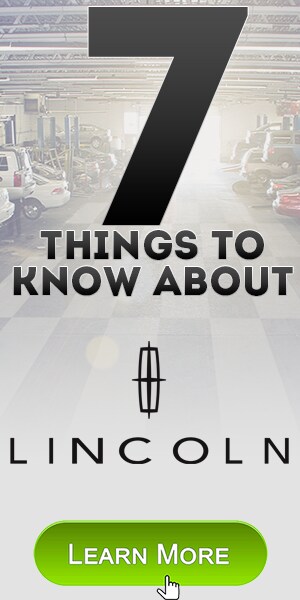 So you've ready to get behind the wheel of your new Lincoln!
1.   Lincoln is the luxury division of Ford, and currently has only 6 models in the market. It's also very interesting that it has a long history of serving as the official presidential car/limousine.
2.   The Navigator's, as suggested by the car's name, is inspired in the yacht-life, and it's the most spacious model in Lincoln's history.
3.  Lincoln's "Town Car" reached the point where it's considered a cultural item and its name can be interchangeable with "for-hire vehicles" or "black cars".  All a synonym of status and elegance.
4.  The MKZ made the Forbes top 10 lists of "Most Reliable Used Cars" and specifically praises the 2008 and 2009 models for its terrific horsepower and six-speed automatic gearbox.
5.  And even when the first thing to mind when we think about Lincoln cars is how much these enormous cars will cost us in gas, Forbes named the MKZ Hybrid, the #4 "Most Fuel-Efficient Luxury Car". Besides this, it's the only car priced at the same rate as its gas equivalent.
6. The MKZ offers value among its market competitors, offering a lower base price and unique additional features like heated seats.
7.   Here a long list of why the Navigator is considered best in the "Large Luxury SUV segment": Lowest depreciation, maintenance, cost of ownership, fixed costs, and operating costs like fuel, maintenance, and service. Can't beat that!
Lincoln, is an American luxury brand making spacious and large cars for those who like the classics. Nothing says big presidential entrance like a Lincoln. Named after the maker's favorite President, we know that Lincoln cars made by the people and for the people, and you will enjoy them.
The type of car you choose is important, and so is the company you choose to form a relationship with when you are ready to buy. CarVision.com received the 2019 Consumer Satisfaction Award from DealerRater. With nearly 1,000 reviews from highly satisfied customers, this locally-owned and operated dealership has a long history of going above and beyond the call of duty to turn customers into life-long friends.