7 Things To Know Before Buying A Mercedes Benz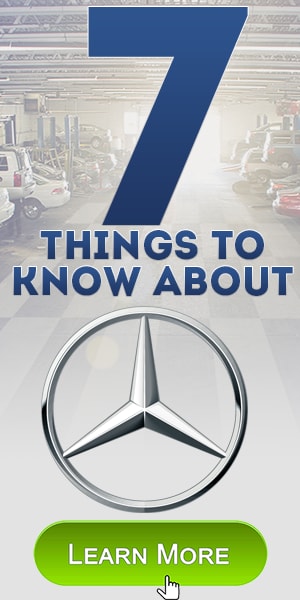 So you've ready to get behind the wheel of your new Mercedes Benz!
1. The Mercedes logo, the 3-point star, symbolizes land, water, and air, as the company aimed for success in the 3 fronts.
2. Everyone always talks about how early on were hybrids developed, but no one actually gives us true examples. As for that, Mercedes designed their very own 112 years ago, and it consisted of a mix of gasoline and an electric generator. The battery generated between 30-55hp. Imagine us driving electric cars that long ago!
3. Famous makes like Mercedes have the big moments they are known for and for.  Mercedes cars a.k.a. "The popemobile" was first used in 1930 by Pope Pius XI and from then it became the official car for Pope-purposes.
4. When talking about luxury cars' reliability ranking, every single source has a different opinion, but to give you an idea of the specific models you can start eyeing with no problem, J.D. Power puts the following 3 in the "above average" category: 2015 GLK-Class, 2009 SLK-Class, 2010 C-Class.
5. In February of 2018, Mercedes Benz became the first automotive company to earn the "asthma and allergy-friendly" certification by the Asthma And Allergy Foundation of America.  Mercedes has sprung above all, in our humble opinion!
6. Starting at $34,475 you can get a new and affordable Mercedes, or you if you are always aiming for the best of the best, the GLS just won the award for the best 10 in Caranddriver.com for being the most pragmatic of all within the make, and that just for almost $80,000. NO biggie!
7. Among the 3 top luxury brands, BMW, Audi, and Mercedes, the latter one was 24% cheaper for maintenance costs, than Audi, and 20% cheaper than BMW. This is due to the high demand for Audi repairs, it's elevating its price. Note taken.
Mercedes Benz cars set themselves apart easily from other cars, including the top luxury category. A timeless car with a powerful engine and a top of the line design suits the personality of those with elegance and classic taste.
The type of car you choose is important, and so is the company you choose to form a relationship with when you are ready to buy. CarVision.com received the 2019 Consumer Satisfaction Award from DealerRater. With nearly 1,000 reviews from highly satisfied customers, this locally-owned and operated dealership has a long history of going above and beyond the call of duty to turn customers into life-long friends.