7 Things To Know Before Buying A Mini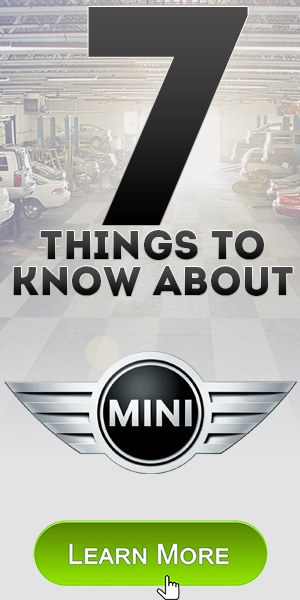 So you've ready to get behind the wheel of your new Mini!
1. The Mini achieved something that no other brand has ever done. Being born in the 50's gas shortage, it was a car for the low class, but it unexpectedly became popular with the most affluent communities in England.
2. Mini is definitely a special car, and as a confirmation of its worldwide impact, it received the award of the Car of The Century. This award was given in 1999 to the most influential car of the 20th century. Who would've known this little car had so much charm!
3. More than 3 million MINIs have been produced since its re-launch by BMW in 2001.
4. In 2001 all carmakers in the UK Exported $34.7 billion of product, and 10% of it came from MINI, the third-largest exporter of vehicles in the country.
5. Even though MINIs use premium gas, they are pretty low maintenance in the gas mileage category. And even more, now, the newly launched hybrid can entertain the idea of going up to 65 mpg without having to refill the tank.
6. If you don't get any of the extras, a MINI can be very affordable, but sure they are tempting and boy! Can you customize every single feature!
7. High trade/resale value is one of those perks you don't really appreciate until you are actually getting rid of the car. The Mini excels at goodbyes, and stands at the second-best place; we still think it's kind of bittersweet.
MINIs are simple and fun.  They are actually very entertaining cars to drive – they make very quick turns, they go fast, and are super easy for parking! We have a few options waiting for you at CarVision.
The type of car you choose is important, and so is the company you choose to form a relationship with when you are ready to buy. CarVision.com received the 2019 Consumer Satisfaction Award from DealerRater. With nearly 1,000 reviews from highly satisfied customers, this locally-owned and operated dealership has a long history of going above and beyond the call of duty to turn customers into life-long friends.