Before You Buy a Ram Truck…7 Things You Need to Know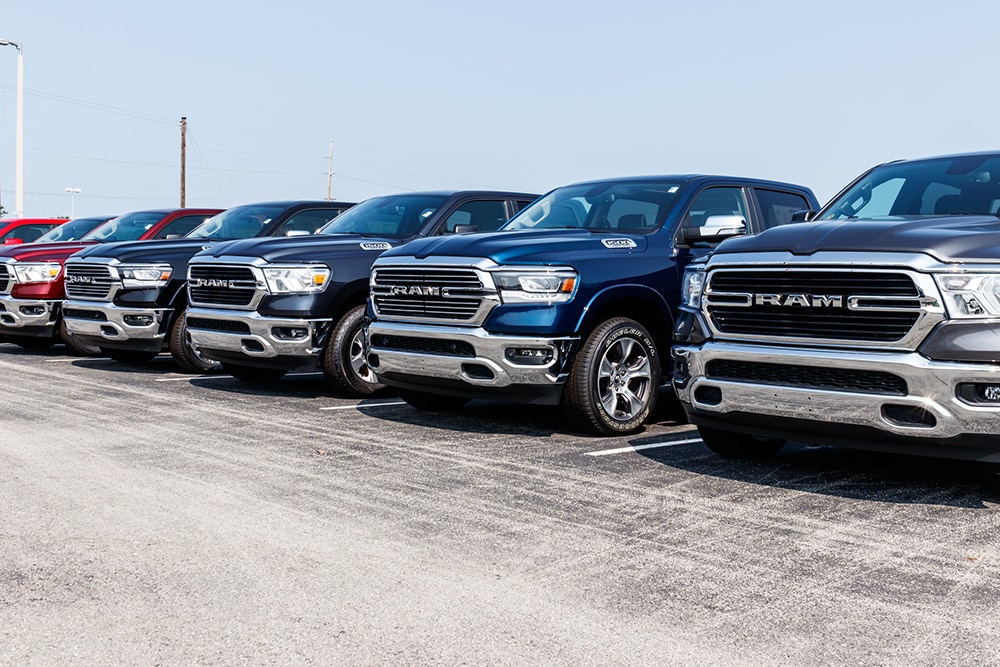 Thinking about a Ram Truck?
You've been shopping around and are pretty sure you understand enough about the vehicle you want to make an informed decision.
You may be right, but here are 7 things that you absolutely must be aware of before you purchase a Ram Truck.
1. Ram broke away from the Dodge lineup in 2010. It is now its own division of Chrysler.
2. Ram trucks are easier to navigate than ever before. With a focus on comfort, they are a great family vehicle, as well.
3. Pick up trucks make up 16% of all auto sales in the United States. Ram Trucks have 21% of that market.
4. U.S. News ranks the 2019 Ram 1500 #1 in the Full-Sized Pickup category. It's complete redesign gets high marks for ride quality, towing capacity, and comfortable seats.
5. Ram Trucks are some of the most reliable on the road. The Ram Truck 1500 model is available with multiple bed lengths, engine choices, and cab styles.
6. You can get into a well-equipped new Ram Truck for around $40,000. Used late model Ram Trucks come at a deep discount, though.
7. You'll get up to 25mpg on the highway driving a newer Ram Truck. That number drops down to 15mpg in city traffic.
The only way to know for sure if a Ram Truck is right for you is to drive it for yourself. In fact, the test drive is the most important part of your decision-making process.
The vehicle you choose is important, especially if it's your on-the-job truck. If you think you want a Ram Truck, check out the popular Chevy Silverado 1500, as well.
Buying from a reputable dealer is crucial. CarVision.com received the 2017 Consumer Satisfaction Award from DealerRater. With nearly 1,000 reviews from highly satisfied customers, this locally-owned and operated dealership has a long history of going above and beyond the call of duty to turn customers into life-long friends.
You can speak with a customer service representative about CarVision's extensive inventory of vehicles in Norristown, PA, by calling (888) 426-6974. You can also find details about the new and pre-owned cars available for sale right now by visiting CarVision.com.