In recent years, gas prices have been on a bit of a rollercoaster, moving higher every round but only decreasing by a few cents here and there.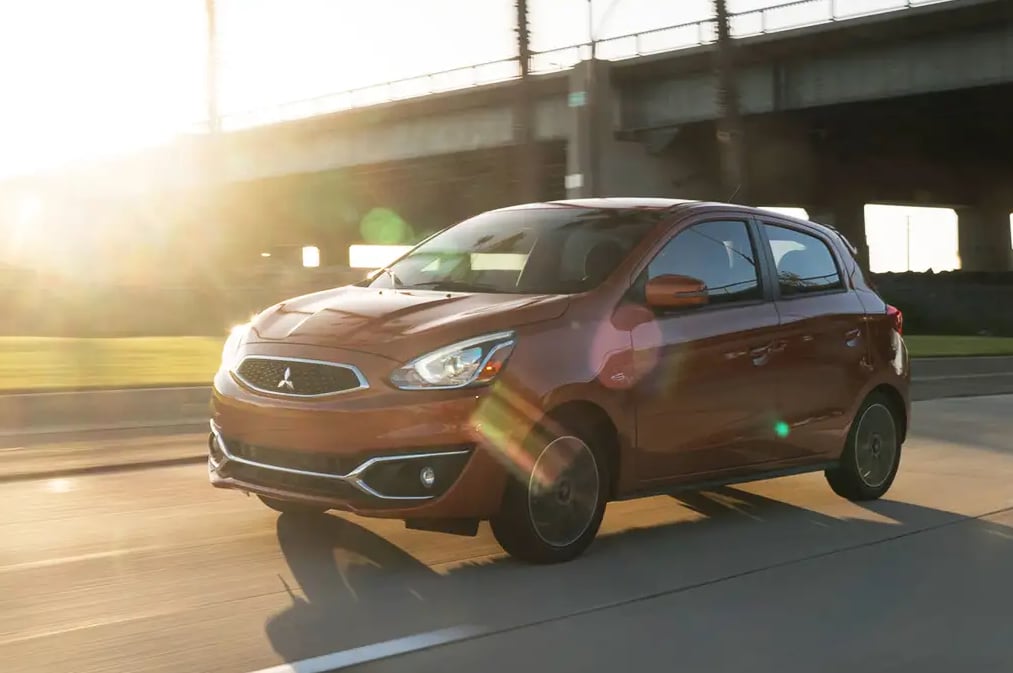 ​
This means that gas prices are still unreasonably high at times, making it harder for everyone who has to drive larger vehicles. The fuel mileage just can't compare with smaller, compact cars. Well, until the Mitsubishi Mirage, that is. The new 2019 Mitsubishi Mirage has an outstanding mileage of 36 miles per gallon in the city and 43 miles per gallon on the highway.
How This Helps You
When in the market for a new car, one of the first things you should consider is how much you can afford. And don't forget that there is more to this question than just how much you can afford for a monthly payment. You must also consider how much insurance premiums and weekly gas you can afford on top of other bills.
Luckily, with the Mitsubishi Mirage, you do not have to worry about how much gas you can afford to buy before draining your budget. With its city and highway mpg, if you drove an estimated 15,000 miles per year with 55% of that being in the city, you would be spending only around $900 driving your Mirage around for the entire year.
On top of this, the new 2019 Mirage costs just about $14,000 and comes fully equipped with all the essentials, including:
Bluetooth
Apple CarPlay
Android Connectivity
Backup Camera
Steering wheel controls
Console USB port
This is more than most basic cars have to offer in this price point, and that doesn't even factor in the extra cargo space you'll have at your disposal. If you are looking to save money on a car and get something stylish at the same time, consider looking into a 2019 Mitsubishi Mirage.
To learn more about what a Mirage has to offer, visit us at Car Vision Mitsubishi today! You can stop by our offices at 2626 Ridge Pike in Norristown or give us a call at 610-901-4507.