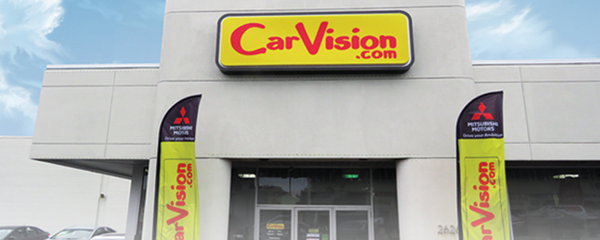 It's the age-old decision that every car shopper must struggle with: "Should I buy a used car or a pre-owned one?" For more than 21 years, CarVision made that decision a little easier for people shopping for their next cars, by offering shoppers like new pre-owned vehicles.

However earlier this year owner and CEO Dean Cafiero decided to give his customers who just had to have that "new car smell" come from an actual new car, announcing that CarVision would now be CarVision Mitsubishi. Customers looking for their next vehicles would still be presented with the same user experience that made Carvision the leader in online car shopping throughout the years. They would still be able to browse through tons of detailed photos and videos, complete vehicle history for any car in the inventory and low, transparent pricing for every car. However now they would have the option of shopping for both pre-owned and new cars in one easy to use website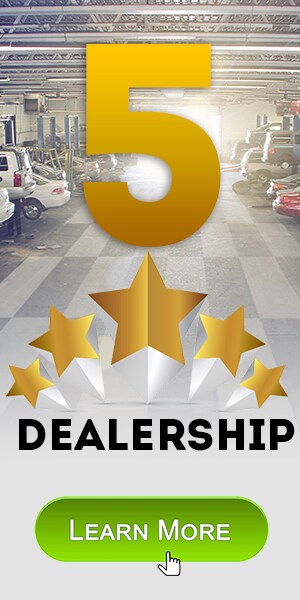 "Mitsubishi looked at us and said "…which dealership can help us sell a lot of cars in the area…" and quickly found us a perfect candidate." Said the owner Dean. "We felt Mitsubishi was a great match because we've been selling a lot of foreign cars through the years and have witnessed the rise of Mitsubishi as Japanese manufacture powerhouse…"
continued Cafiero, reminiscing about the first hundred cars sold being only Japanese cars due to their incredible reliability when they started Carvision 20 years ago. "We only had about 20-30 cars on the lot at that time, and all of them were Japanese, with a significant number of them being Mitsubishis.

Once customers started becoming aware of the option to buy a new Mitsubishi with the same ease and a lot of times comparable prices to a pre-owned car, they became intrigued with the possibility and we quickly saw how successful the acquisition of a Mitsubishi franchise was. "We made a good decision partnering with Mitsubishi…" added Patricia, Dean's wife and Vice President of Carvision Mitsubishi.
With the new Mitsubishi partnership came new ways of getting more and more types of customers approved for a loan. "We could now get all kinds of credit approved that we weren't able to get approved before, especially for a brand new car." Said Dean. "Buying a new car is not only exclusive to customers with excellent credit, with Mitsubishi we now can help everybody get a new car here at Carvision Mitsubishi."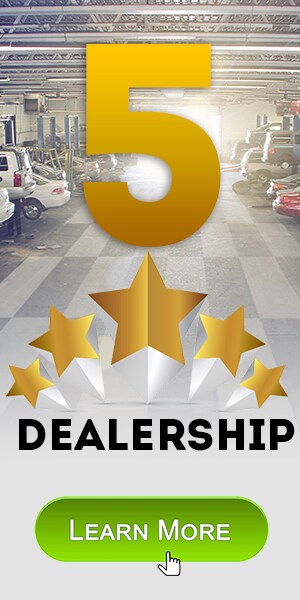 In January we sold 105 Mitsubishis making us 10th in sales in the entire country," he added. "In order to be a good Mitsubishi dealership you have to sell a lot of used cars also, so, from that perspective we appeal to all types of people. Our cheapest cars start at about $7,000 with options going up to about $50,000." "Last month, the dealership's increased sales even more, moving us into eighth place…" noted general manager Tom Snader.

"The thing about Mitsubishi is that right now they are partners with Nissan and the quality is a hundred times better than it was in previous years. They came out with brand new product lines, like the Outlander Plug-in Hybrid Vehicle (PHEV)," Snader noted. "You can plug the vehicle in, or you can choose not to plug in. Once the battery runs out, it acts like a regular hybrid. It's the number one hybrid plug in vehicle in Europe, and quickly catching traction here in the US with the rapid uprise of the Electric Vehicle market."

In addition to the prestige electric crossover, the current lineup includes the 2019 Eclipse Cross, Outlander, Outlander Sport, Mirage, and Mirage G4.

"With the backing of Nissan, Mitsubishi is better than ever," Cafiero pointed out. "The cars are every bit as good as a Toyota or Honda in a similar class. The reliability is top notch. All three of our SUV models are excellent cars, and we beat all the other brands, like the Chevy Equinox and the Ford Escape, hands down for the quality, warranty, the look and the price. When we get the cars off of the delivery truck," he added, "we do a pre-sales inspection, and there's not been one issue with any car. The Japanese have figured out how to make these cars perfect every time they come off the line, and we offer a 10 year, 100,000 mile powertrain warranty on every car, protecting you for the projected long ownership of your new vehicle."

Cafiero is especially proud of the fact that not a single Mitsubishi that was sold this year has come back for any warranty work.

"I don't know how unusual that is, but it seems unusual to me," he said. "Mitsubishi has been in business for over 100 years and we just want to make sure we're representing the brand the best way possible here at CarVision Mitsubishi."